Medan vi sysslat med annat har det spelats in en helt ny version av David Cronenbergs gamla blodvirusrysare Rabid från 1977. Bakom nyinspelningen står The Soska Sisters (American Mary) och nu har en trailer kommit.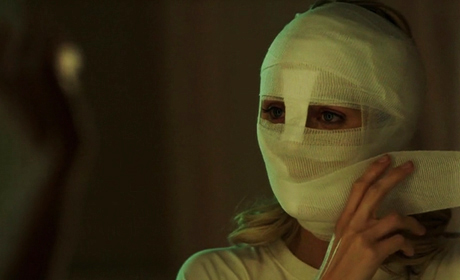 Att döma av trailern så verkar man ha tagit några rejäla och uppfriskande kliv utanför remakemallarna och gjort något helt nytt av Cronenbergs klassiska skräckfilm Rabid. Gamla filmen hade ju som bekant vintageporrstjärnan Marilyn Chambers i huvudrollen. Nu är det Laura Vandervoort (Jigsaw, nya versionen av tv-serien V) som spelar Rose. Nya Rabid rör sig en värld av mode, skönhet, yta och framgång. Men bakom all den där junken lurar som de flesta vet alltid helvetiska fasor och ond bråd död. En bra premiss.
Påminner lite i stilen om senaste Maniac versus gamla Maniac. Men trailern imponerar inte överdrivet om jag ska vara ärlig. Nåja, svårt att säga och man har blivit lurad förr. Om ni känner igen kirurgen i klippet så är det inte så konstigt, Stephen McHattie är inte helt olik Lance Henriksen och är samtidigt krediterad för över 200 filmer, bland andra den här: Pontypool. Något releasedatum för Soska Sisters Rabid verkar dock inte spikat.
Synopsis:
What happens when you realize that to achieve your dreams you have to live a nightmare? Rose is a quiet, demure, unassuming woman in her looks and actions. Her dream is to become a famous designer in the fashion world, but a terrible accident leaves Rose scarred beyond recognition. She seeks out a radical untested stem cell treatment. The treatment is nothing short of a miracle and wallflower Rose turns into the belle of the ball. It all seems to good to be true. She is now everything she wanted to be. But everything in life comes at a price and this new found perfect life is no exception.